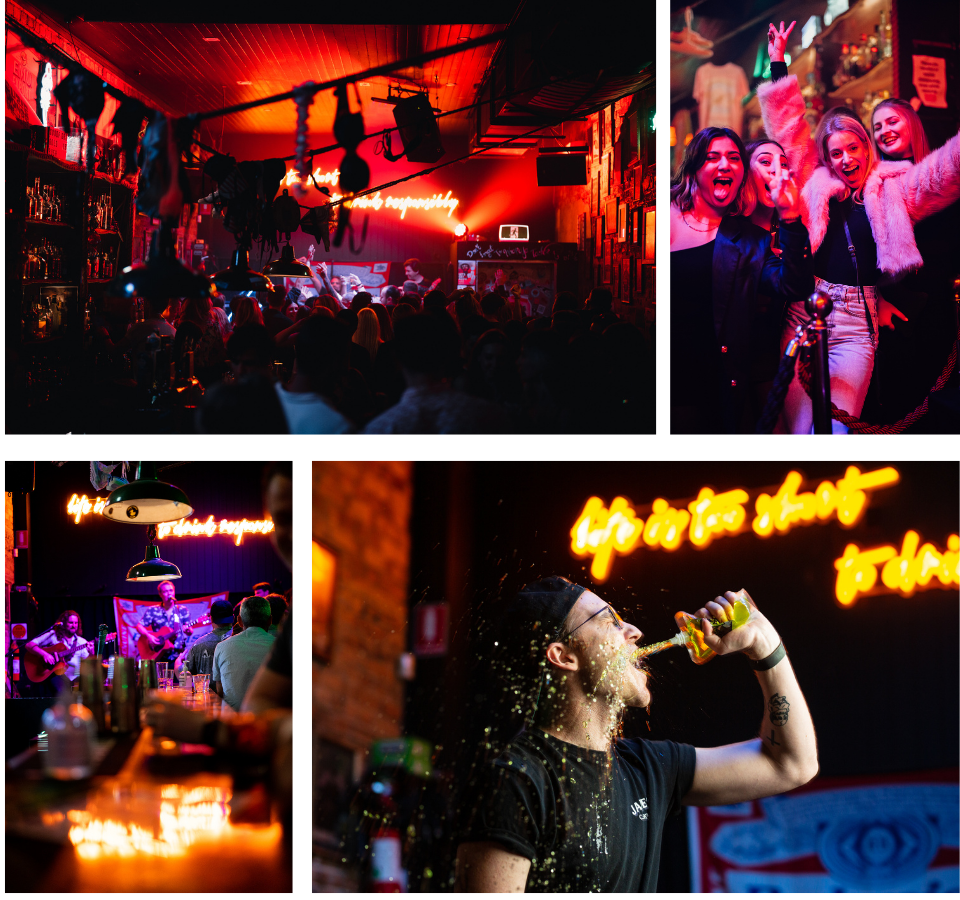 Welcome To Suzie Wongs Good Time Bar
So who the fuck is Suzie Wong?.. Who is she? Where did she come from? What's her deal?
Suzie Wong's Good Time Bar is a Hawaiian-inspired boozer that's less a tiki-themed tipple joint and more of a grungy surf shack serving up cocktails, live music and, well, just cracking good times! Accessed through a retro fridge door directly off Ann Street in the middle of Brisbane's party precinct, Fortitude valley.
Suzie Wong's is truly a good time bar where five nights a week punters can hit the dance floor to live music, from acoustic sets to bands of every music genre, from rock'n'roll to country and western, blues and funk.
Come on in and say Aloha to Suzie... You won't regret it! See you soon!
→ What's on at Suzie Wong's